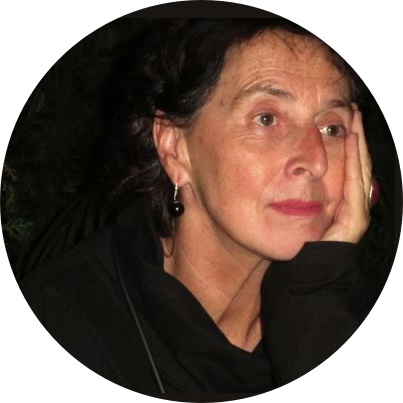 1957* in Herbern (D) lives and works in Vienna (A)
lived and worked in Melbourne (AUS) from 1985 to 1999
claudiamarialuenig.com
Education
2013 – PHD (Philosophy), University for Applied Arts,Vienna, (A), with Prof. Dr. Marion Elias, Genderartlab, "The second Skin"
1994 – 1998 MA – Master of Arts (Interior Design), RMIT, Melbourne (AUS)
1988 – 1992 BA – Bachelor of Visual Arts (Sculpture), Canberra School ofArt,Australian National University,ACT, Canberra (AUS)
1976 – 1980 DI Diploma in Chemical Engineering,Technical College Münster, Burgsteinfurt (D)
Prices/Residencies
2019 Artist Residency Cite des Arts Internationale Paris, BKA – Federal Ministry of Culture, Vienna, Austria
2014 Gallery award Das Engagierte Auge for basement, City of Vienna/Cultural Department,Vienna (A)
2013 Artist Residency,Villa Waldberta, Munich, (D),
2012 Award Anni and Heinrich Sussmann,Vienna (A), (price), Gallery award Das Engagierte Auge for basement, City of Vienna/Cultural Department,Vienna (A)
2009 Artcenter Vihroni, Dolno Kamarci (BG)
2008 Artcenter Vihroni, Dolno Kamarci (BG)
2007 Award Anni and Heinrich Sussmann,Vienna (A), (price), Gallery award Das Engagierte Auge for basement, City of Vienna/Cultural Department,Vienna (A)
2006 Artist °residency, Lake Sevan,Armenia
2005 Gallery award Das Engagierte Auge for basement, City of Vienna Cultural Department,Vienna (A),
2004 Artist Residency, Morelia, Mexico
2002 Artist Residency Chengdu, Szechuan, China, bmukk,Vienna 2001 Artist Residency Cesky Krumlov, bmukk,Vienna
Solo Exhibitions
2021 (Un)durchdringlich, Arte Noah, Kunstverein Würzburg, Würzburg, Germany
2020 Body Scheme, Neliö-Galleria, Oulu, Finland
2019 Les espaces Abandonnes, Cafe des arts, Cite International des Arts, Paris, (F)
2016 Körper Leibschema, Randlos–kunstkrausmed,Vienna,(A),Verdichtungen, Arbeit in Auslage,Werkstatt Babsi Daum,Vienna, (A), Es gibt Parasit, Künstlerhaus Vienna, (A) Körper und Hülle, (body and skin), Cordonhaus, Cham, (D) with Gisela Heide,
2015 Häuser und Häute, (houses and skins), Gallery Notburga, Innsbruck mit Anneliese Schrenk (A)
2014 Phänomen – die andere Realität (Andrea MaxaHalmschalger), basement Vienna, (A) Hüllenhaft, work presentation, basement ,Vienna (A) Körperlich, work presentation, basement,Vienna(A) Körperlichkeit, Galerie Michaela Stock,Vienna, (A) körperlos, Hausgalerie, Künstlerhaus Wien (A), Rauminstallation Rothschildschloss, Waidhofen an der Ybbs, (A)
2009 Corpus Alter – Skins, Cifte Haman, National Gallery of Skopje, Macedonia
2008 Corpus Alter II , Gallery Denkraum,Vienna (A), Corpus Alter , Gallery Michaela Stock,Vienna(A), (c) 2007 Mehr als EINE Frau, Kosmos Theatre Vienna(A)
2006 Too good to be true, Galerie Esplanade, Bad Ischl (A)
2005 Verlockungen, Jesuiten Foyer/Bäckerstraße,Vienna (A)
2003 Constructed Beauty, Circus Gallery, SKUC, Belgrad (SCG), Blick ums Eck,Teleskopie/ Westbahnstraße,Vienna (A), Bodily Delights, Podium Westbahnstraße,Vienna (A)
2001 Mended Speech , Aula der Jiaotong University, Chengdu (ROC)
1999 Interchange, Rhizom im Labor, Graz (A), Interchange,Tauschbörse, Galerie Cult, Vienna (A)
1998 On OFFER This Day , Linden Gallery, Melbourne (AUS) On RED Hot Special , First Site, RMIT Union Arts, Basement Storey Hall, RMIT City Campus, Melbourne (AUS), Impose 48, Launch of a 48 hr Gallery, (Final Masters Presentation), Underground Car, Park, RMIT, Melbourne (AUS)
Group exhibitions
2020 Hotel Infinity, Neliö-Galleria in Oulu, Finland
2019 DISLOCATION with Gardner / Wellisch in Onespacegallery, Brisbane, Australia, MALUNDZEICHENueBUNGEN, Stadtgalerie Waidhofen – Raumimpuls, Waidhofen a.d. Ybbs, mit Tone Fink, Den Blick öffnen, Palais Niederösterreich, Vienna (A)
2018 Bruch Spur Zeichen, Sabine Müller-Funk and friends I&II, Nestroyhof Vienna, DOK Niederösterreich, St. Pölten, NÖ, Salon Petanque, Stift Klosterneuburg, NÖ, (…) Three artworks in brackets, KroArt Contemporary, Vienna, Softwear, OLD PAPER WAREHOUSE SPILIOTOPOULOS, Athens, Greece / Jahresausstellung GEDOCMuc, Haus 10, Fürstenfeldbruck, Germany, DISLOCATION, – Das bewegte Bild, basement, Vienna with Wellish / Gardener (AUS), Austria, Den Blick öffnen, KRO Art Contemporary, Vienna, Hotel Infinity, Projectroom Helsinki, University Helsinki, Finland
2017 Das bessere Leben, (The better Life), Künstlerhaus Vienna, (A), Interferenzen, Stadtgalerie Labin, Labin (HR), 20 Positions for GEDOK, AcAcademy for political Science,Tutzing near Munich, (D),"Vergessene Frauen- donne dimenticate", Haus Wittgenstein,Vienna, (A)
2016 RomANTIsch?, Künstlerhaus Vienna, MAIL ART Project, EXHIBITION: theRED_archive[expanded].,Vebikus Kunsthalle Schaffhausen, (CH) Palais Liechtenstein, Feldkirch, (A), Kunst im Traklhaus, Salzburg (A), Textile II, Galeria X, Bratislava, Baroque Suite, KRoArt Contemporary,Vienna, IDOL +, Rathaus Galerie Munich, (D), Einsprüche/Veto, EFAK,Willner Brewery, Berlin, (D),
2015 Complications, FRUC, Montpellier, (F), theRED, MAG3,Vienna, (A), Farbe Gelb (colour yellow), biggallery, Dortmund, (D). beweglich, Jahresausstellung GEDOKmuc, Munich, D, Inspiration Textil, Künstlerhaus Wien,Vienna, 600 Mill – Freunde + Komplizen, Künstlerhaus Wien,Vienna,
2014 Verwirbelung with Regina Hellwig-Schmid (D), Kamilla Szij (H) Galerie Ungart, Hungarian Cultural Institute,Vienna (A), System und Ordnung, flat 1,Vienna, (A), IDOL +, group exhibition in co-operation with GEDOKmuc, Munich (D) Künstlerhaus Vienna, (A), Grenzgängerinnen, 10 Jahre basement/ 10 years basement Vienna, (A), SAVE EUROPE III,Tempelmuseum. Etsdorf, (D), theRED, Ruse Art Gallery, Ruse, (BG), Salon 69 und Gäste, KO_OP 10 Jahre basement, basement,Vienna
2013 Welcome II, galerieGEDOKmuc, Munich (D), Senses, Kunstverein artP, Perchtelsdorf, Kunstverein GRAZ, Regensburg, D, "3 sec berühmt",
Kulturwerkstatt 10, Fürstenfeldbruck, (D) Kombinat, Kunstverein Wessling,Wessling (D) und Kunstverein Auerbach, Bonn (D) with Irena Paskali, Zeichnen!
Zeichnen!, Künstlerhaus Wien,Wien, (A), Stofflichkeiten", Kunstverein Winterthur,Winterthur, (CH),"Grenzgängerinnen"; galerieGEDOKmuc, München, (D)
2012 3 sec Berühmt", Kulturwerkstatt 10 Fürstenfeldbruck, (D) Egon Schiel Centre, Cesky Crumlov, CZ, Kontextillusionen, NÖ ART,Weitra, NO, Baden NÖ,
Curator Silvie Aigner, ECHOES of Absence, Gallery Michaela Stock, (A), curated by Elke Krasny with Sabine Groschup,Alexandros Maganiotis, Verzweigte
Verbindungen, Gallery Prisma, (Artist Union South Tyrol), Bozen, (IT), Exchange between Künstlerhaus Vienna and South Tyrol Artist Union.
2011 Schnittpunkte,Work by artists of Artcentre "Vihroni", Bulgarian Institute, Haus Wittgenstein, (A), Vintage meets Haute Couture, Designflagship,Vienna, (A), European Identity, Intercultural Dialogue between Female Artists, Palazzo Duccale, Urbania (IT), Palaco de la Mosqcera,Arenas de San Pedro, (SP), Croatia – Austria – Return, Museum of Modern and contemporary Art – MMSU, Mali salon, Rijeka, (HR), Dritte Räume, KUB Gallery Leipzig, Leipzig (D)
2010 räume_körper einsatz, Positionen der Skulptur, MUSA, Museum auf Abruf,Vienna, (A), Eurpäische Identität, Berlin, Inselgalerie, (D) (c),Weisse Galerie, Lodz, (PL), 8th International Womens Art Festival, Aleppo, Syria,
2009 Wahlverwandtschaften – regenerated, Gallery Michaela Stock,Vienna (A), (c) (un)covered, Inselgalerie Berlin, Berlin (D) with Margret Kohler-Heilingsetzer (A) Etwas Kleines, basement,Vienna (A), Das Wiener Gerücht,ViennArt, MUSA,Vienna, (A), Europäisches Frauenparlament, Bonn/Brussels, (D/BE)
2008 Versponnenes, Art Space Arcade, Mödling (A), with Martina Tscherni traces – Month of Photography, Künstlerhaus Wien,Vienna (A),(crosspoint,ArtCenterVihroni,Dolno Kamarci (BG), e motions, Gas-Station, Berlin (D)
2007 It`s cold out there, Gallery Michaela Stock,Vienna (A), Biennial Harlch,Wales (GB) POP 07, Gallery Exner /Gallery Michaela Stock,Vienna (A), Ununterbrochen – Die Linie, basement,Vienna (A), Das innere Uns, basement,Vienna (A), Podium,Vienna (A), with Monique Schumacher, Wissen schafft Fragen,Teinfaltstraße,Vienna (A)
2006 Candy-bar, Gallery Stock,Vienna (A), ex-sampling, Künstlerhaus Wien,Vienna (A) There is no place like home, ONUFRI, National Gallery,Tirana, (AL), International Art Competition, curator Rubens Shima, (catalog), 5th International Biennial Guymri, (ARM), 2nd International Biennial Schumen, (BG), Tempel, Cabaret Renz,Vienna (A)
2005 ONUFRI, National Gallery Tirana (AL), Encounters, Cultural Association Paradigma, Linz (A), trap-labyrinth, Documentation Centre St.Pölten (A), (catalog) Kitsch, legnarti '05, Leonding (A), (catalog), International Media Festival,ACCEA, Yerevan (ARM), Wandering between the Worlds, Hausgalerie, Künstlerhaus Wien, Vienna (A), (catalogue), Global Fusion close up 2005 , basement,Vienna (A), 27th Art Exhibition in Hollfeld (D)
2004 Womens ́city, NPAK,Yerevan, (ARM), Identities, Cultural Centre Lindart,Tirana (AL) Ansichten aus Tirana, Project Grundstein in the Wine Cabinet Fred Misik,Vienna (A) happy to be there, Month of Photography, basement & pool,Vienna (A) (Re)visited, basement,Vienna (A), with E.Panayotova, Nicole Aders, P.Miklosevic, BoudoirII,pool/Stolzenthalergasse,Vienna (A),Deluxeatbelleetage, Liechtensteinstraße,Vienna (A), happy_to_be_there, Month of Photography,Vienna (A), ReAffiliations, Bulgarian Art Association, Art Gallery Russe, Sofia (BG)
2003 Strategic (Re)Placement, SOHO in Ottakring 2003,Vienna (A) ReAffiliations:Sightings/Wahrnehmungen, Organization and curation, Cifte Haman, Skopje (MK), Sofia and Russe (BG), (catalog)
Constructed Beauty,Art Association Baden, Baden (A), with Elena Panayotova, (catalogue), Paradies, M°A°I°S V, Alexanderplatz, Berlin (D), (catalog)
2002 Global Fusion 2002,Art Space Palais Porcia,Vienna (A), with Maggie McCormick ideas/in/transition, Global city 2000, Public Office,West Melbourne (AUS), with Maggie McCormick (AUS), Boudoir, Gleich Gemacht, Gallery Otto-Nagel, Berlin (D) Comfortzone I+II, artposition 2002, Brewery Ottakringer,Vienna (A) Everyday Trivialities, Melbourne Vox Pops, Global People 2002,Tramshelters, Melbourne (AUS)

2001 Visual Snacks, 24th International Biennial of Graphic Arts, Ljubljana (SLO) Momentum, Splash-in A Northsea Project,Adrift, Rotterdam (NL)
Curating
2004 – 2020 Curating the yearly program of basement
2017 Co-curating in "RomANTIsch" and "Das bessere Leben (The better Life), Künstlerhaus Vienna, (A)
2004 Annual program basement, autonomous exhibition space,Vienna
2006 Global Fusion close-up 2006, Palais Porcia and basement, Vienna (A), with Maggie McCormick (AUS),
1996-2005 ReAffiliations – Sightings, International Womens Touring exhibition with 23 artist in Australia. Austria, Slovenia, Mazedonia, Bulgaria and Albania.
2005 Global Fusion 2005, Artists curate artists-my space, basement, Vienna (A) On the Move-10 Armenian artists exhibit, basement,Vienna (A)
2004 (Re)visited in May 2004, A Dream come true in September 2005, basement,Vienna (A) Identity workshop in Tirana (AL), with Eleni Laperi, Director of the Cultural Centre Lindart Month of Photography in November, pool & basement,Vienna (A) with Hannah Stippl
2003 Strategic (Re)Placement, 14 international artists, IP TWO, SOHO in Ottakring,Vienna (A) ReAffiliations:Sightings/Wahrnehmungen, Cifte Haman, Skopje (MK), Sofia and Russe (BG)
2002 Global Fusion 2002, Urbanart – International Public Project, Art Space Palais Porcia,Vienna (A), with Maggie McCormick (AUS), (catalogue) ideas/in/transition, Global city 2000, Public Office,West Melbourne (AUS), with Maggie McCormick (AUS),AiR –Artist in Residence –Vienna,Salle de Bal Institute FrancaisVienna (A), Art Section of the BKA – Federal Chancellery , Dpt. II/1
2000 @globalcity, ideas/in/transition, Public Office, Melbourne (AUS)
1998 Cultural pendulum between Berlin (D) and Melbourne (AUS), with Maggie Mc Cormick
Grants / Awards
2013 – 2020 Annual Grant, basement, BKA- Federal Ministry for Arts and Culture,Vienna (A), Yearly Grant basement, MA 7 Vienna,Yearly grant for basement, City of Vienna, Cultural Affairs of the District Ottakring,Vienna, Project Grant, Group exhibition Stofflichkeiten, Kunstforum Winterthur, CH, bmukk – Federal Ministry for Education, Arts and Culture,Vienna (A),
2012-2010 Ministry for Education, Arts and Culture,Vienna (A),Annual Grant, basement, bm:ukk – Federal Ministry for Education, Arts and Culture,Vienna (A),Yearly Grant basement, MA 7 Vienna, Annual Grant,basement, bm:ukk – Federal Ministry for Education, Arts and Culture,Vienna (A),Yearly Grant basement, MA 7 Vienna, Annual Grant, basement, bm:ukk – Federal Ministry for Education,Arts and Culture, Vienna (A), Yearly Grant basement, MA 7 Vienna,
2010 Project Grant, Dritte Räume, Leipzig, October 2010, bm:ukk – Federal Ministry for Education, Arts and Culture,Vienna (A),Project Grant, Solo Catalogue, MA 7Vienna
2009-2008 Annual Grant, basement, bm:ukk – Federal Ministry for Education, Arts and Culture, Vienna (A),Yearly Grant basement, MA 7 Vienna,
Annual grant for basement programme, bm:ukk – Federal Ministry for Education,Arts and Culture,Vienna (A), Project grant for basement, City of Vienna/Cultural Department,Vienna (A)
2007 Soho in Ottakring, Magistrate 7, Ministerial Symposium,Vienna (A) Yerevan, Armenia, Project grant, bm:ukk – Federal Ministry for Education, Arts and Culture,Vienna (A), Project grant for basement, City of Vienna/Cultural Department, Vienna (A)
2006 Annual grant for basement and Transborder exclusion/inclusion,Vienna City League, Vienna (A),Travel grant for the 2nd International Biannual Festival Schumen, Bulgaria, Vienna City League,Vienna (A), Project grant for Transborder – Month of Photography 2006, Vienna City League,Vienna (A),Annual grant for basement Programme, MA 7, District Affairs,Vienna, (A)
2005 Travelgrant for the International Media Festival, ACCEA,Yerevan,Armenia, Federal Chancellery of the Republic of Austria, Section II/1,Vienna (A) Project grant for the International Artist Encounter Identities-Identidades, Morelia, Mexico, Federal Chancellery of the Republic of Austria, Section II/1,Vienna (A) Project grant for basement, City of Vienna/Cultural Department,Vienna (A)
2004 Travel grant for Exchange Workshop (6 Austrian Artists) in the Cultural Centre of Lindart,Tirana (AL), Project grant MAMA CASH-NL for ReAffiliation, (Travel Sofia- Tirana-Vienna, catalogue and promotional tour through Krakov, Prague, Bucharest and the Netherlands), City of Vienna/Cultural Department,Vienna (A) Project grant for basement, City of Vienna/Cultural Department,Vienna (A) Project grant for Women ́s City in ACCEA,Yerevan,Armenia, promoted by the Federal Chancellery of the Republic of Austria, Section II/1,Vienna (A)
2003 Project grant for the organization and research of ReAffiliations: Sightings/ Wahrnehmungen, Federal Chancellery of the Republic of Austria, Section II/1,Vienna (A), Project grant for Strategic (Re)Placement, Cultural Contact Vienna,Vienna (A)
Collections
2012 Art Acquisition of bm:ukk – Federal Ministry for Education, Arts and Culture, Section II/1,Vienna
2009 Art Acquisition of Magistrate 7, City of Vienna/Cultural Department,Vienna (A) 2007 Kosmos Theatre,Vienna (A), Art Acquisition of bm:ukk (BKA) – Federal Ministry for Education, Arts and Culture, Section II/1,Vienna (A)
2004 Acquisition of the Association of Friends of Fine Arts,Vienna (A) Art Acquisition of bm:ukk – Federal Ministry for Education,Arts and Culture, Section II/1,Vienna (A)
2002 Art Acquisition of Magistrate 7, City of Vienna/Cultural Department,Vienna (A)
2001 Art Acquisition of bm:ukk (BKA) – Federal Ministry for Education,Arts and Culture, Section II/1,Vienna (A), Gallery Plank,Vienna (A)
1999 Ararat Regional Gallery (AUS)
Private collections: 1998, 2000, 2003, 2004, 2006, 2007, 2011, 2012, 2013, 2014, 2015, 2016
Publications
2018 Cut Out, Kontur und Körper aus Papier, Hartwig Knack und NöArt, St. Pölten, 2018, ISBN 978-3-9504495-2-5
2016 Verhältnismässige Durchdringung, Claudia-Maria Luenig,Traklhaus, Palais Liechtenstein, ISBN 978-3-9503894-8-7, Das Rot, the Red_archive (expanded), Projekt Room MAG3,Wien ISBN 978-3-9503310-3-5
2014 Verwirbelungen, Balssi Institut – Collegium Hungaricum Wien, Druck: Keskerny es Tarsai 2001Kft, Budapest , IDOL +, In cooperation mit GEDOKmuc,, München in der Ausstellung IDOL+, Künstlerhaus Wien, Okt – Jan 2015
2012 Kon(textil)lusionen, NoeArt, dt/engl, Silvie Aigner, Rema Print,Vienna, 2012, ISBN978-3-9502874-9-3, Me Myself and Them, dt/engl, Fotohof Edition Künstlerhaus, ISBN 978-3-902675-83-5 Claudia-Maria Luenig, dt/engl., Layout: Mischa Guttmann, Print: print24, ISBN 978-3-902768-16-2
2010 Raum_körper einsatz, Postionen der Skulptur, MUSA, Silvie Aigner, Johannes Karel, 2010, MA 2009 7,Verlag für moderne Kunst, Nürnberg (D), ISBN 978-3-86984-106-9
2009 Europäische Identität, Ilse-Marie Dorfstecher/Kirsten Reuther, Print: trigger medien, Berlin Wahlverwandtschaften – regenerated, exhibition catalog, Gallery Michaela Stock,Vienna (A), From one stitch to the next, Dr.Theresia Hauenfels, catalogue essay for Corpus Alter-Skins, Solo exhibition, Cifte Hman, Skopje, (MAC) Corpus Alter- Skins, National Gallery of Macedonia, ISBN 978-9989-196-33-1
2008 Corpus Alter, exhibition catalog, Gallery Michaela Stock,Vienna (A), english/german, essay: Dr. Edith Almhofer, traces – Erinnerung in Fotografien,Month of Photography, Künstlerhaus Wien,Vienna (A), ISBN: 978–3-902675-13-2
2006 There is no place like home, ONUFRI, National Gallery,Tirana, (AL), International Art Competition, curated by Rubens Shima, 5th International Biennial Guymri, (ARM), Print: Printfoto, Editor.: Gyumri Centre of Contemporary Art
2005 ReAffiliations:Sightings/Wahrnehmungen,Print: Heinz Reumiller,Vienna (A), , ©Claudia- Maria Luenig, www.editionps.at, ISBN: 3-900169-03-9
Labyrinth – Trap, exhibition catalog, Lower Austrian Documentation Centre St. Pölten (A), Editor: Sini Coreth
Wandering between theWorlds,Hausgalerie,KünstlerhausWien,Vienna (A),Editor: Elisabeth Weissensteiner, © 2005 by the artists
Kitsch, © Leonart '05, Print: Grasl Druck & Neue Medien, Initiator: City Department Leonding (A)
2003 Constructed Beauty, Galerija Cirkus, ©Cirkus – Paula Miklosevic
Paradies, M°A°I°S V, Alexanderplatz, Berlin (D), Print: MEDIALIS Berlin (D), ISBN: 3-00-013874-9
2002 Global Fusion 2002,Art Space Palais Porcia,Vienna (A), curated by Maggie Mc Cormick/Claudia-Maria Luenig AiR –Artist in Residence –Vienna,Salle de Bal Institute FrancaisVienna (A),Art Section of the Federal Chancellery, Dpt. II/1, Print: REMAPrint
Memberships
ETN – European Textile Network (D), Künstlerhaus Vienna, IG Bildende Kunst, Vienna, GEDOKmuc, Munich, (D), Gesellschaft der Freunde der Bildenden Künste,Vienna,